Ask the average Westerner what the best Japanese animated film is, and you're likely to hear one of three responses: Hayao Miyazaki's Totoro,Hayao Miyazaki's Spirited Away, or get away from me you weirdo, what are you even talking about, I'm an adult and I don't watch cartoons. Regardless, Japan is a country beloved for its animation, and there are myriad amazing anime films that aren't Studio Ghibli.
After Makoto Shinkai's Your Name topped box offices worldwide and took the title of highest grossing anime film from Spirited Away, it's clear that the best Japanese animated films are no longer limited to one studio. Studio Ghibli doesn't have a monopoly on childhood innocence or kids discovering themselves in fantastical settings. Other studios also have more freedom to tell darker stories that question technology, gender and identity, or even the existence of God. These films have fans all around the world, and they're definitely worth watching. Perhaps, for some of you, one of these films will be your introduction to a new world of Japanese animation.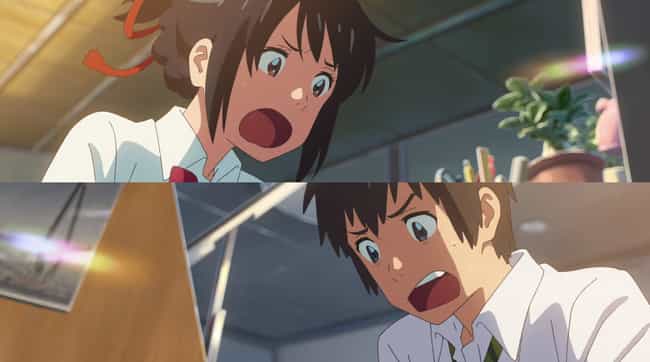 You go into Your Name expecting a simple body-switching teen romance between a high school girl in the country and a high school boy in the city. Makoto Shinkai's 2016 box office hit goes far beyond that, however, transcending space and time itself.
Your Name, though fantasy, grounds itself with the beautiful and detailed animation Makoto is renowned for, coupled with a cohesive story line that binds everything together like the symbolic musubi, or threads of fate, in the film.
Actors: Ryunosuke Kamiki, Mone Kamishiraishi, Masami Nagasawa, Etsuko Ichihara
Initial Release: 2016
Directed by: Makoto Shinkai
What's tougher than being a single mom? Apparently, being a single mom of half-human, half-wolf children. In this 2012 film by Mamoru Hosoda, we follow the story of Hana, a woman who moves to the countryside with her two hybrid children, Ame and Yuki, after the death of their werewolf father.
The film enraptures you with the gorgeous greenery of the countryside, as well as Hana's struggle to raise children with dangerous wild sides. Viewers are also treated to Ame and Yuki's own pubescent woes, as they try to figure out which side of their bloodline is more in line with their identity.
Actors: Aoi Miyazaki, Megumi Hayashibara, Bunta Sugawara, Takao Osawa, Kumiko Aso, + more
Initial Release: 2012
Directed by: Mamoru Hosoda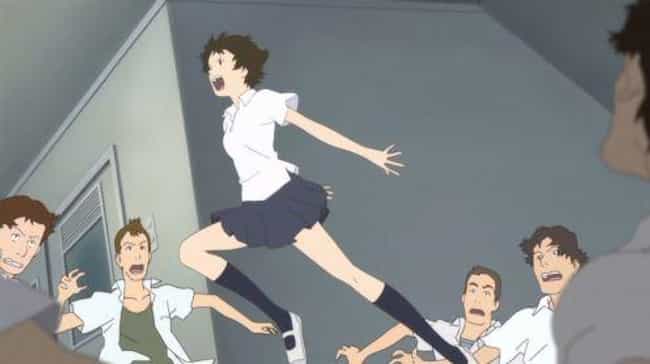 A lot of embarrassing things can happen in high school, but what if you could go back in time to fix it? 17-year-old Makoto gets this chance in The Girl Who Leapt Through Time after an accident grants her the ability to literally "leap" back in time (with progressively larger jumps sending her further back in time).
Though she initially has a lot of fun, she learns there is a limit to her leaps, and that her warping of the past can affect those around her. The 2006 sci-fi film put Mamoru Hosoda on the map for many anime fans, and this is a great introduction to his films. It's a fun and energetic study of youth, and there's a surprising twist at the end involving the origins of the time-leaping power.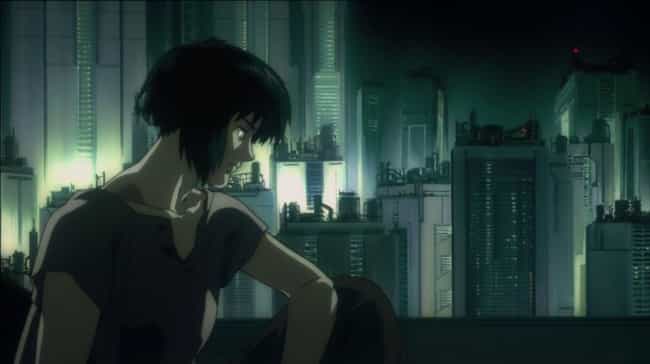 This 1995 science fiction film by Mamoru Oshii saw a future in which most of mankind is modified with robotic body parts. Federal agent Major Motoko Kusanagi and her team are hunting down "The Puppermaster," a black hat charged with hacking into the minds of cyborg-human hybrids. As Motoko delves deeper into this case, her own existence comes into question, as do the questions of what life and identity mean in an age where humanity and technology are one.
Ghost in the Shell feels ahead of its time, with its rich animation, world building, and its vision of technology in 2029. It's easy to forget this movie was made in the '90s. The film's influence can be seen in numerous film and TV series that followed, and including most notably The Matrix movies.
Actors: Maaya Sakamoto, Akio Ōtsuka, Kōichi Yamadera, Yûji Ueda, Shigeru Shiba, + more
Initial Release: 1995
Directed by: Mamoru Oshii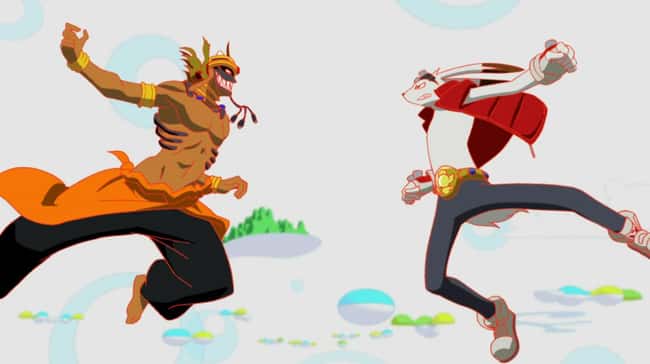 You may already know Mamoru Hosoda's The Girl Who Leapt Through Time and Wolf Children, but between those works was the incredible film Summer Wars – a story about youth, young love, the importance of family. Oh, and trying to thwart an AI program from shooting a probe into a nuclear power plant using virtual reality.
Summer Wars (2009) ties in tradition with modernity. It parallels the strength of networking in the past through bloodlines and familial connections with the digital connectivity of the world today.
Actors: Riisa Naka, Ichirō Nagai, Sakiko Tamagawa, Ryunosuke Kamiki, Ayumu Saito, + more
Initial Release: 2009
Directed by: Mamoru Hosoda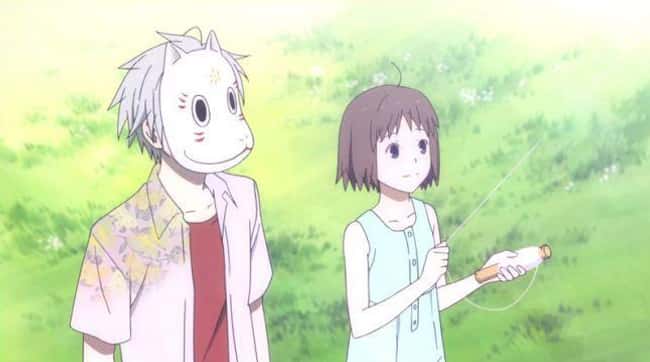 Before manga creator Midorikawa Yukiko's beloved series Natsume's Book of Friends, she wrote Hotarubi no Mori e, or Into the Forest of Fireflies. The short 2011 film directed by Takahiro Omori depicts a young girl named Hotaru who, one summer, befriends a masked forest spirit named Gin. However, Hotaru learns that her new friend cannot be touched by a human or he will disappear.
They promise to meet every summer after that, and the movie explores their friendship despite their limitations and Hotaru's growing feelings. The ending is touching, heartrending, and still somehow hopeful. It really comes at you as quickly and surprisingly as it does for Hotaru and Gin. Heads up, you might need some tissues for this one.
Initial Release: 2011
Directed by: Takahiro Omori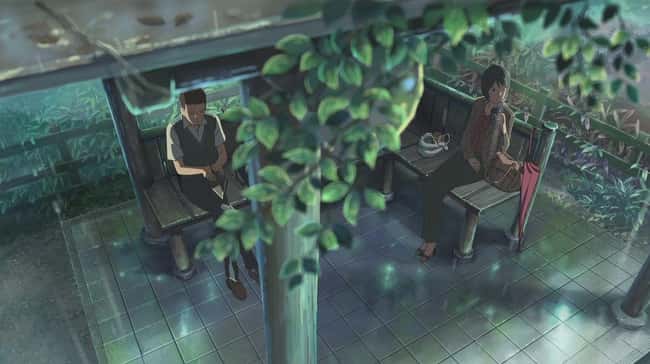 Every time it rains, aspiring shoemaker student Takao meets with the mysterious woman Yukino in a park garden. Love grows slowly between them, although few words are spoken during their rainy day meetings.
Like the ancient poetry that inspired it, The Garden of Words focuses on love in terms of longing, loneliness, and distance. These themes are only magnified by the melancholic, nostalgic mood created by the rain, which is so beautifully animated it evokes more of a Platonic ideal than a reality.
Actors: Miyu Irino, Kana Hanazawa, Hilary Haag, Blake Shepard, Fumi Hirano, + more
Initial Release: 2013
Directed by: Makoto Shinkai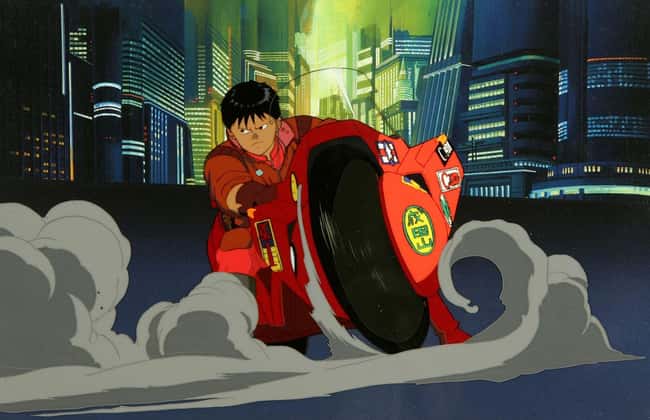 Katsuhiro Otomo's Akira takes place 31 years after WWIII in Neo-Tokyo, a dystopian cyberpunk society overrun by gangs and violence. Motorcycle gang leader Kaneda must rescue his friend Tetsuo, who was kidnapped by the army after an incident triggered his inert psychic abilities. Kaneda finds himself tangled in a web of political corruption, terror resistance, and scientific experimentation as he tries to stop Tetsuo's increasingly explosive power from releasing a devastating destructive force.
Released in 1988, Akira was one of the first anime films widely introduced to the West. It amazed audiences with its completely hand-drawn animation, violent and shocking imagery, and a story that took teenage angst to a whole new level.
Actors: Takeshi Kusao, Mami Koyama, Tesshō Genda, Taro Ishida, Kōichi Kitamura, + more
Initial Release: 1988
Directed by: Katsuhiro Otomo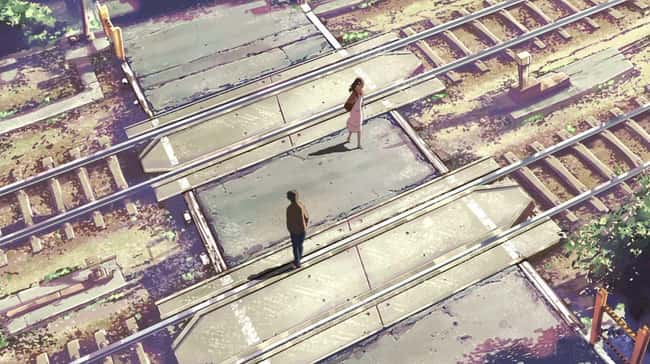 "The speed at which cherry blossom petals fall… five centimeters per second,"  male protagonist Takaki says in this 2007 Makoto Shinkai film. 5 Centimeters Per Second's story is a simple one, following childhood friends who fall in love but eventually drift apart. The fleeting nature of life is powerful and recurring theme throughout the film, accented by illuminating, visually stunning shots of painfully detailed scenery. From the wide open sky to notebooks on desks, the movie creates a nostalgic mood that finds beauty in even the simplest moments.
Actors: Yûko Nakamura, Risa Mizuno, Masami Iwasaki, Hiroshi Shimozaki, Satomi Hanamura, + more
Initial Release: 2007
Directed by: Makoto Shinkai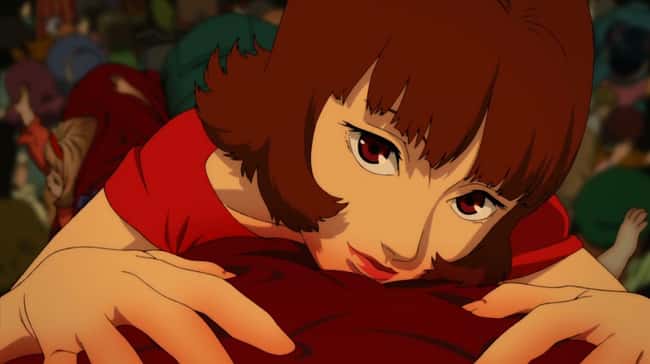 Satoshi Kon reached the peak of his exploration of reality versus fiction in his 2006 sci-fi fantasy story, Paprika. In a future where people receive dream therapy through a device called the DC Mini, Dr. Atsuko Chiba is a dream psychiatrist who adopts the alter ego "Paprika" when she visits patients in their dreams.
Changes in people's dreams, the warping of reality, a non-linear plot, and over-the-top visuals keep you on your toes, and it's no surprise some believe Paprika to be a strong influence on Christopher Nolan's Inception (2010). Paprika is visually gorgeous, colorful, shocking, and goes beyond what dreams are made of.
Actors: Satoshi Kon, Megumi Hayashibara, Hideyuki Tanaka, Akio Ōtsuka, Kōichi Yamadera, + more
Initial Release: 2006
Directed by: Satoshi Kon
Sword of the Stranger is produced by Masahiko Minami, the president of the popular Japanese production company, Bones. They're known for bringing titles like Cowboy Bebop and Full Metal Alchemist.
This film has beautiful artwork and absolutely stellar action scenes. It follows the story of a young boy named Kotaro and his dog, Tobimaru. They are being hunted by a ruthless group of samurai for malicious reasons. Just when Kotaro is about to be captured, a wandering ronin called Nanashi saves him. They embark on a journey together, their relationship strained from the get-go over different goals.
Actors: Maaya Sakamoto, Naoto Takenaka, Akio Ōtsuka, Mamoru Miyano, Kōichi Yamadera, + more
Initial Release: 2007
Directed by: Masahiro Andô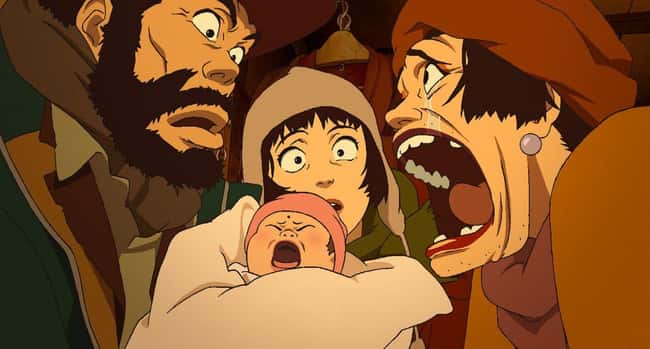 Finding a baby in the trash isn't exactly the best Christmas present, but that's what three homeless people discover on Christmas Eve in Tokyo Godfathers (2003). The film follows a gambling addict, a girl who ran away from home, and a former drag queen as they try to find the baby's mother.
The journey employs on a number of coincidences and misunderstandings, turning the story into a wild ride that also, amazingly, involves the mafia. Though a departure from Satoshi Kon's usual themes, the film is an interesting study of the unseen elements of Tokyo's streets, and the connections formed between the families we choose.
Actors: Akio Ōtsuka, Mamiko Noto, Toru Emori, Shōzō Iizuka, Yusaku Yara, + more
Initial Release: 2003
Directed by: Satoshi Kon, Shôgo Furuya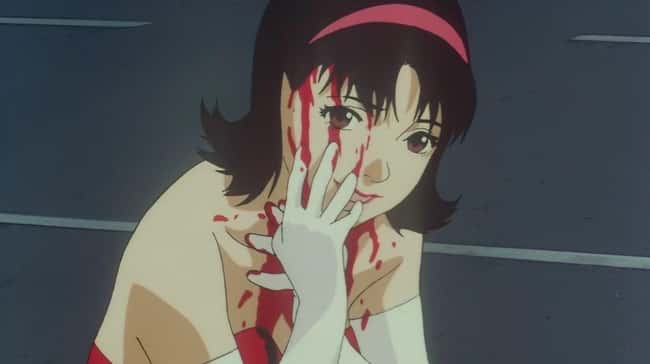 Perception and reality blur together when Mima Kirigoe graduates from her role as pop idol to focus on acting. She has to deal with a stalker fan who isn't too happy about her career change. Her TV acting role, discovery of a blogger pretending to be her, and her own sense of reality start to become indistinct. And then people around her start dying.
The story of Perfect Blue flips back and forth between her reality, acting role, and former pop idol identity, and brings into question the nature of perception and identity. Director Satoshi Kon made this psychological thriller back in 1997, but its study of the early days of the Internet, public versus private identity, and the Japanese entertainment idol industry is still relevant today.
Actors: Junko Iwao, Hideyuki Hori, Shin-ichiro Miki, Kiyoyuki Yanada, Emi Shinohara, + more
Initial Release: 1997
Directed by: Satoshi Kon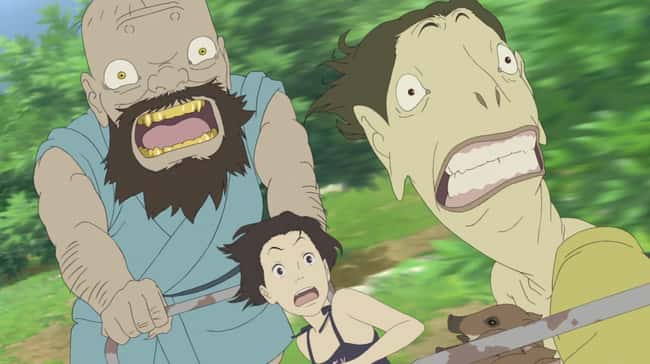 In A Letter to Momo, 11-year-old Momo moves to an island town after her father's death, where she encounters three goblin-like creatures called youkai. They're friendly, but tend to wreak a lot of havoc. Momo is quickly forced to reign in the youkai's shenanigans, and ultimately learns to overcome the loss of her father in Hiroyuki Okiura's 2011 coming-of-age story. A Letter to Momo combines the sweet innocence of childhood, dealing with uncertainty, and facing tragedy.
Actors: Kōichi Yamadera, Toshiyuki Nishida, Chō, Yuka, Yoshisada Sakaguchi, + more
Initial Release: 2011
Directed by: Hiroyuki Okiura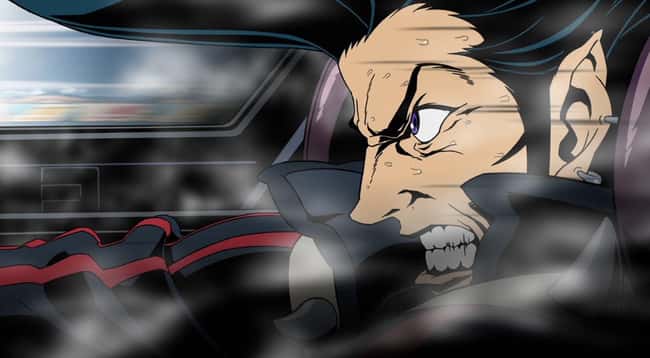 If you like movies that are both fast and furious, then you'll enjoy this science fiction racing anime film by Takeshi Koike. Redline is an explosion of colors that doesn't stop for a second. See, every five years the Redline happens — a high stakes, intergalactic car race. In the film, the race is set on a militaristic robot planet.
The 2009 movie follows reckless racer JP and a slew of other characters, including his love interest, female racer Sonoshee. Redline doesn't stand out for its plot, but its art is mind blowing with vibrant, punchy visuals and an unrelenting pace. Astounding, when you consider that this film was completely hand-drawn and took 7 years to complete.
Actors: Tadanobu Asano, Yū Aoi, Daisuke Gōri, Takeshi Aono, Takuya Kimura, + more
Initial Release: 2009
Directed by: Takeshi Koike