Since the Dragon Ball Universe is extremely huge, there are bound to be some things that don't make any sense at all. Every anime does. Today, I've made a list of things that I think don't make much sense in Dragon Ball Z.
9. PICCOLO BLEW UP THE MOON!

When Goku died, and Piccolo was training Gohan, we saw that he transformed into a Great Ape under the influence of the moon. Because of this, Piccolo was forced to blow up the moon. That didn't affect the Earth of the Dragon Ball Universe in any way, and it is straight up crazy.
8. KING KAI KNOWS INSTANT TRANSMISSION

When Goku trained with King Kai, he spent a long time trying to get back to earth, to save his friends and the entire planet from the Saiyans. However, King Kai could've taught Goku instant transmission because he knew it. Later, he reveals that because Goku didn't ask, he wasn't obliged to teach him, which isn't really a good move on his part since lives were on the line at Earth.
7. VEGETA'S FORGOTTEN CRIMES

Vegeta has committed countless crimes in Dragon Ball Z, and he's killed a lot of people as well. Even after the Saiyan Saga, he killed a lot of people. Yet, nobody seems to care about that, and everyone just forgets about his crimes because he's helpful in battle. Doesn't make much sense to me.
6. TARBLE

Did you know Vegeta had a brother? Yeah. He is named Tarble. Tarble is the youngest son of King Vegeta. That's not even the weird part. The weirdest thing is that he was never brought up in the entire story of Dragon Ball Z. Tarble is also a lot different from your regular Saiyan. He doesn't have any skill in fighting, and doesn't like combat as well.
5. SUPER SPEED UNDER-UTILIZED

It is a well-known fact that the characters in Dragon Ball Z have super speed. However, this super speed is extremely underutilized. For example, there are moments when instead of dodging characters prefer to tank techniques that end up becoming a real problem. Characters in Dragon Ball Z are several times faster than light, yet they don't simply dodge.
4. ABSORBING Z-FIGHTERS

Everyone knows that Cell absorbed 17 and 18 during the Cell Saga. At first, we thought that the Androids were actually assimilated. But, later Cell spit out 18 and she was completely fine. Where exactly was she? Is there a difference dimension inside of Cell? We don't really know, and it isn't even clear at this point.
3. MASTER ROSHI'S IMMORTALITY

Master Roshi is Immortal as long as he eats the Paradise Grass from the Forest f Terror every 1000 years. In Dragon Ball Super, Master Roshi asked Goku and Krillin to fetch it for him. Why does he want to live longer? He doesn't train anyone anymore, neither does he protect the Earth. His motives are likely related to girls I guess.
2. HYPERBOLIC TIME CHAMBER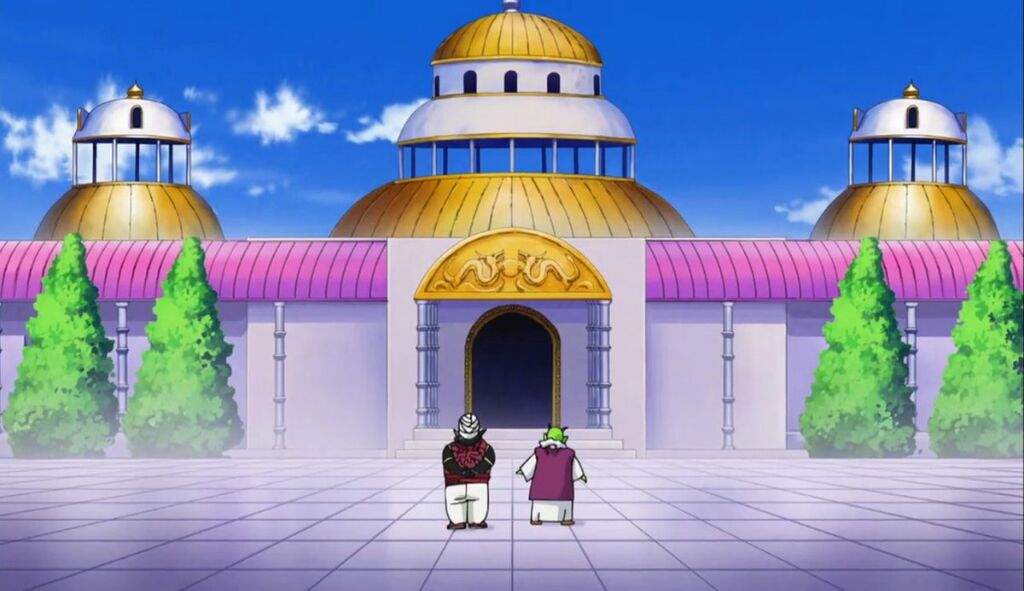 The Hyperbolic Time Chamber is one of the best training things in Dragon Ball. A day f training in here equates to a year of training in the real world. We know that Gohan gets weaker by the end of Z, but couldn't he have at least trained there for an hour, or maybe half an hour to maintain his body? That's a waste right there.
1. THE WHOLE BRIEF FAMILY

The Brief family has a thing with weird names. Dr. Brief's firstborn is named Tights. Tights Brief. Bulma's name is next. Tight bloomers. Bulma's firstborn is named Trunks Brief. And then there's the topping on the cake, Bulla Brief. Bulla literally means Bra. Bra Brief. See it? There's something wrong with this family.