What Is Yoga?
The word yoga, from the Sanskrit word yuj means to yoke or bind and is often interpreted as "union" or a method of discipline. A male who practices yoga is called a yogi, a female practitioner, a yogini.
The Indian sage Patanjali is believed to have collated the practice of yoga into the Yoga Sutra an estimated 2,000 years ago. The Sutra is a collection of 195 statements that serves as a philosophical guidebook for most of the yoga that is practiced today. It also outlines eight limbs of yoga: the yamas (restraints), niyamas(observances), asana (postures), pranayama (breathing), pratyahara(withdrawal of senses), dharana (concentration), dhyani (meditation), and samadhi (absorption). As we explore these eight limbs, we begin by refining our behavior in the outer world, and then we focus inwardly until we reach samadhi (liberation, enlightenment).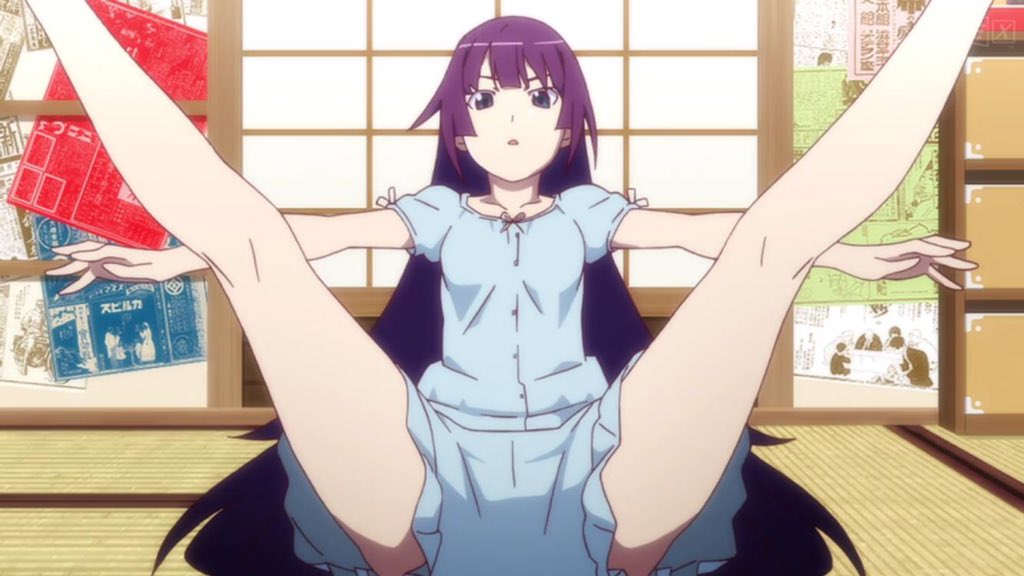 I'm Not Flexible—Can I Do Yoga?
Yes! You are a perfect candidate for yoga. Many people think that they need to be flexible to begin yoga, but that's a little bit like thinking that you need to be able to play tennis in order to take tennis lessons. Come as you are and you will find that yoga practice will help you become more flexible.
This newfound agility will be balanced by strength, coordination, and enhanced cardiovascular health, as well as a sense of physical confidence and overall well-being.
Do I Have to Be Vegetarian to Practice Yoga?
The first principle of yoga philosophy is ahimsa, which means non harming to self and others. Some people interpret this to include not eating animal products. There is debate about this in the yoga community—I believe that it is a personal decision that everyone has to make for themselves. If you are considering becoming a vegetarian, be sure to take into account your personal health issues as well how your choices will affect those with whom you live. Being a vegetarian should not be something that you impose on others—that kind of aggressive action in itself is not an expression of ahimsa.
How Is Yoga Different From Stretching or Other Kinds of Fitness?
Unlike stretching or fitness, yoga is more than just physical postures. Patanjali's eight-fold path illustrates how the physical practice is just one aspect of yoga. Even within the physical practice, yoga is unique because we connect the movement of the body and the fluctuations of the mind to the rhythm of our breath. Connecting the mind, body, and breath helps us to direct our attention inward. Through this process of inward attention, we learn to recognize our habitual thought patterns without labeling them, judging them, or trying to change them. We become more aware of our experiences from moment to moment. The awareness that we cultivate is what makes yoga a practice, rather than a task or a goal to be completed. Your body will most likely become much more flexible by doing yoga, and so will your mind.
How Many Times Per Week Should I Practice?
Yoga is amazing—even if you only practice for one hour a week, you will experience the benefits of the practice. If you can do more than that, you will certainly experience more benefits. I suggest starting with two or three times a week, for an hour or an hour and a half each time. If you can only do 20 minutes per session, that's fine too. Don't let time constraints or unrealistic goals be an obstacle—do what you can and don't worry about it. You will likely find that after a while your desire to practice expands naturally and you will find yourself doing more and more.
What Do I Need to Begin?
All you really need to begin practicing yoga is your body, your mind, and a bit of curiosity. But it is also helpful to have a pair of yoga leggings, or shorts, and a t-shirt that's not too baggy. No special footgear is required because you will be barefoot. It's nice to bring a towel to class with you. As your practice develops you might want to buy your own yoga mat, but most studios will have mats and other props available for you.
Why Are You Supposed to Refrain From Eating 2–3 Hours Before Class?
In yoga practice we twist from side to side, turn upside down, and bend forward and backward. If you have not fully digested your last meal, it will make itself known to you in ways that are not comfortable. If you are a person with a fast-acting digestive system and are afraid you might get hungry or feel weak during yoga class, experiment with a light snack such as yogurt, a few nuts, or juice about 30 minutes to an hour before class.
What Is Meditation?
An exquisite methodology exists within the yoga tradition that is designed to reveal the interconnectedness of every living thing. This fundamental unity is referred to as advaita. Meditation is the actual experience of this union.
In the Yoga Sutra, Patanjali gives instruction on how to meditate and describes what factors constitute a meditation practice. The second sutra in the first chapter states that yoga (or union) happens when the mind becomes quiet. This mental stillness is created by bringing the body, mind, and senses into balance which, in turn, relaxes the nervous system. Patanjali goes on to explain that meditation begins when we discover that our never-ending quest to possess things and our continual craving for pleasure and security can never be satisfied. When we finally realize this, our external quest turns inward, and we have shifted into the realm of meditation.
By dictionary definition, "meditation" means to reflect upon, ponder, or contemplate. It can also denote a devotional exercise of contemplation or a contemplative discourse of a religious or philosophical nature. The word meditate comes from the Latin meditari, which means to think about or consider. Med is the root of this word and means "to take appropriate measures." In our culture, to meditate can be interpreted several ways. For instance, you might meditate on or consider a course of action regarding your child's education, or a career change that would entail a move across the country. Viewing a powerful movie or play, you may be moved to meditate upon—or ponder—the moral issues plaguing today's society.
In the yogic context, meditation, or dhyana, is defined more specifically as a state of pure consciousness. It is the seventh stage, or limb, of the yogic path and follows dharana, the art of concentration. Dhyana in turn precedes samadhi, the state of final liberation or enlightenment, the last step in Patanjali's eight-limbed system. These three limbs—dharana (concentration), dhyana (meditation), and samadhi (ecstasy)—are inextricably linked and collectively referred to as samyama, the inner practice, or subtle discipline, of the yogic path.
Recall that the first four limbs—yama (ethics), niyama (self-discipline), asana (posture), and Pranayama (life-force extension)—are considered external disciplines. The fifth step, pratyahara represents the withdrawal of the senses. This sensual withdrawal arises out of the practice of the first four steps and links the external to the internal. When we are grounded physically and mentally, we are keenly aware of our senses, yet disengaged at the same time. Without this ability to remain detached yet observant, it is not possible to meditate. Even though you need to be able to concentrate in order to meditate, meditation is more than concentration. It ultimately evolves into an expanded state of awareness.
When we concentrate, we direct our mind toward what appears to be an object apart from ourselves. We become acquainted with this object and establish contact with it. To shift into the meditation realm, however, we need to become involved with this object; we need to communicate with it. The result of this exchange, of course, is a deep awareness that there is no difference between us (as the subject) and that which we concentrate or meditate upon (the object). This brings us to the state of samadhi, or self-realization.
A good way to understand this is to think about the development of a relationship. First, we meet someone—that is, we make contact. Then by spending time together, listening to, and sharing with each another, we develop a relationship. In the next stage, we merge with this person in the form of a deep friendship, partnership, or marriage. The "you" and "me" become an "us."
According to the Yoga Sutra, our pain and suffering is created by the misperception that we are separate from nature. The realization that we aren't separate may be experienced spontaneously, without effort. However, most of us need guidance. Patanjali's eight-limbed system provides us with the framework we need.