Hachimitsu Private Academy, an elite all-girls boarding school located on the outskirts of Tokyo is famous for its great education and disciplined students. A policy change sees the prestigious school accepting male students for the first time and in the first semester after this amendment, only five boys are accepted.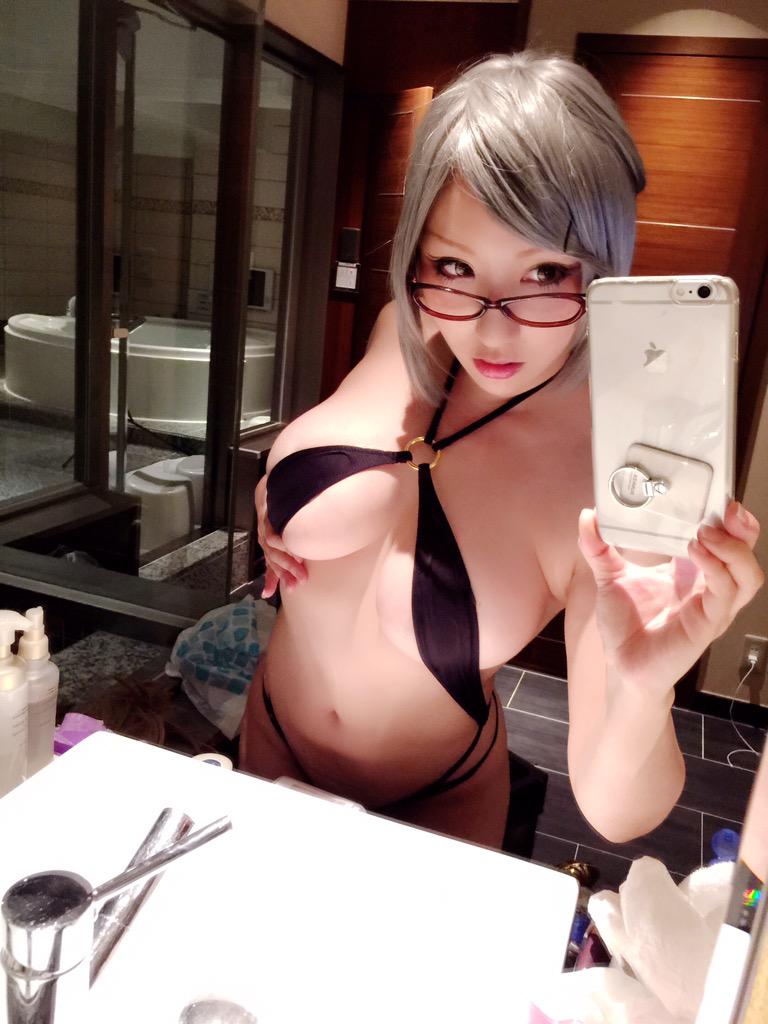 With the female to male ratio at a staggering 200:1, Kiyoshi, Gakuto, Shingo, Andre and Jo are rendered incapable of communicating with their fellow female students. However the apparent alienation gives them a dangerous idea: they plan to peep into the girls' bath! Unfortunately for them; however, their plan is effortlessly foiled by the infamous Underground Student Council and they are subsequently thrown into the school's prison, sentenced for a whole month as punishment. In order to survive, the 5 boys need to band together in friendship in order to taste freedom once more.
The voluptuous Vice-President of the Underground Student Council, Shiraki Meiko. The scariest of all the members of the Student Council, yet every bit as attractive, even more so than her peers, Shiraki Meiko governs all the respect… y'know, because she's absolutely terrifying. However, with her short pencil skirt, and shirt that can't be buttoned because her breasts shove them aside like a bodybuilder in a zombie apocalypse, Shiraki is HOT.
With all the fan service that goes into an ecchi title like Prison School, Shiraki is a symbol, the very incarnation of fan service itself. And, the cherry on the beautiful, curvy cake is the simple fact that she wears glasses – a bespectacled goddess of discipline (in every sense of the word).
Meiko Shiraki (白木 芽衣子 Shiraki Meiko) is a supporting character of Prison School and a third-year student in attendance at Hachimitsu Academy. Meiko is the Vice-President of the Underground Student Council, a vigilante school organisation. She is put in charge of guard duty during the two months that the boys are incarcerated in the school's Prison Block. Meiko is the subordinate and best friend of Mari Kurihara, the president of the USC. She is the mascot character of Prison School. Meiko started out as an antagonist, subsequently becoming a supporting ally to Kiyoshi and the boys.
Meiko is tall with a slim waist and a voluptuous body. She has grey hair that she wears in a bun. She is usually seen wearing the school uniform with a miniskirt, oval shaped glasses, tights, knee-length boots and an open collar exposing her braless ample bosom. In middle school, she used to have medium-length straight hair, before a younger Mari Kurihara convinced her to tie her hair back. She is known to sweat quite profusely when getting or facing fear of upsetting or disappointing Mari in any way.
Meiko is a highly confident girl who is commonly seen around campus in a scanty outfit. Her reputation for being a sadist and a misandrist is well known, especially to the five boys whom she physically punishes during their detention. She is often seen with a horse whip that she uses for punishing detainees who disobey her, where Gakuto is regularly her victim.
Meiko has immense physical strength and is a capable combatant, using her physical abilities to loyally aid her best friend and superior Mari Kurihara (the USC President) as a senior member of the Underground Student Council. During her spare time, she completes a hundred or more squats and push ups, and she is capable of many brutal feats of strength. Meiko diligently yet strictly fulfills her guard duty over the male prisoners. She can be sympathetic to the male prisoners however; even fulfilling courtesies towards the boys by giving them prisoners' gifts each month, "deathwishes" before their expulsion & even gathering insects for Gakuto's last meal.
Meiko used to be a shy and meek girl in middle school, who was bullied by a younger Kate Takenomiya due to her large breast size. She befriended a younger Mari Kurihara, and she regains her confidence when Mari convinced Meiko to defend herself from the bullying. However, when she was led into believing that she burned a tree and killed Mari's crow hatchlings as a result, she loses confidence and reverts to her prior shyness.
Meiko is very devoted to Mari, almost to the point of obsession. She's also shown to have a weakness against men with chest hair, as proven when Reiji's long nipple hair is exposed during their arm wrestling competition. While she sweats profusely from rigorous workouts, it tends to be one of her greater quirks when she's in a state of fear.