Here is our collection of the most popular Dragon Ball characters supporting some apparel from our world. You can call their style whatever you want but to me, this is called SWAG!
Dragon Ball Z (ドラゴンボールゼット Doragon Bōru Zetto, commonly abbreviated as DBZ) is the long-running sequel to the anime Dragon Ball. The series is a close adaptation of the second (and far longer) portion of the Dragon Ball manga written and drawn by Akira Toriyama. In the United States, the manga's second portion is also titled Dragon Ball Z to prevent confusion for younger readers.
Dragon Ball Z follows the adventures of the adult Goku who, along with his companions, defends the earth against an assortment of villains ranging from intergalactic space fighters and conquerors, unnaturally powerful androids and near indestructible magical creatures.
While the original Dragon Ball anime followed Goku through childhood into adulthood, Dragon Ball Z is a continuation of his adulthood life, but at the same time parallels the maturation of his son, Gohan, as well as other characters from Dragon Ball and more. The separation between the series is also significant as the latter series takes on a more dramatic and serious tone. The anime also features characters, situations and back-stories not present in the original manga.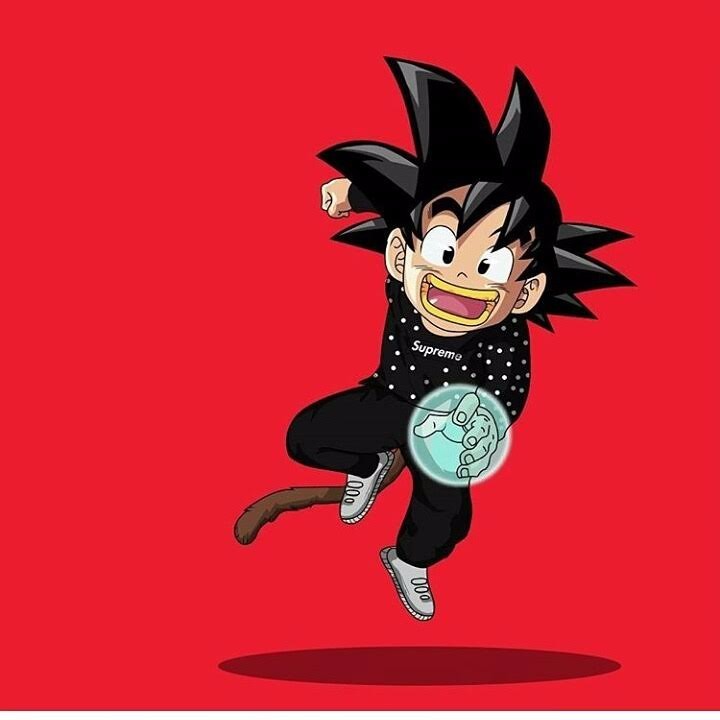 Toriyama's humor/parody manga Nekomajin, released after Dragon Ball and Dragon Ball Z, features several concepts introduced in the series, and several Dragon Ball Z characters make various appearances in this manga. After Dragon Ball Z, the story of Goku and friends continues in the anime-only series Dragon Ball GT, which is not based on a manga by Akira Toriyama, but is a project by Toei Animation using the same characters and storyline that serves as a sequel to Dragon Ball Z.
19 years after the end of Dragon Ball Z in Japan, a new sequel series titled Dragon Ball Super premiered with original concepts by Akira Toriyama, taking place after the death of Kid Buu but before Dragon Ball Z's ending.
In the U.S., the series initially aired in first-run syndication from September 13, 1996 to May 23, 1998, and then aired on Cartoon Network's Toonami block from August 31, 1998 to April 7, 2003, though not always with the same continuity of dubbing (for details on the dubbing problems, see Ocean Group dubs and Funimation dub). In was also shown in Canada on YTV around the same time.
The impact of Dragon Ball Z is enormous. For more than 20 years, the series has stood the test of time and has reached out to many children and adults alike across the globe. This is mainly due to the series' very clear representations of good overpowering evil, love overpowering hate, the importance of family and friends, and an unyielding passion toward achieving goals. The series also featured heavy sci-fi overtones, and a greater emphasis on fighting – making it extremely popular among adolescent boys who had grown up alongside the original series.
Dragon Ball Z has also played a large part in contributing to the popularity of anime in western culture. Though the first two seasons of the series were played on various networks in the U.S. in 1996, it would not take off for two more years until August 31, 1998, when Cartoon Network featured the show in its action-oriented Toonami lineup. Toonami heralded the show as "The Greatest Action Cartoon Ever Made," and it greatly boosted the popularity of Toonami, but unknowingly did so much more.
Dragon Ball Z's newfound popularity helped to bring about a greater interest in Japanese cartoons in the eyes of western youth, which in turn fueled the western anime industry to new heights. Because of its success on Toonami, Dragon Ball Z was the first anime that made its way to the Wall Street Journal, who declared it "A Huge Cartoon Hit."
Many items such as apparel, backpacks, lunch boxes, writing utensils, candies, drinks, foods and more feature Dragon Ball Z, in both Japan and North America. Action figures, collectible figurines, plush toys, bobble heads, and character model kits were also made.
The fast food chain Burger King featured Dragon Ball Z toys twice in the early 2000's. Despite the TV series officially ending in Japan in 1996, and in 2003 in North America, Dragon Ball Z video games are created nearly every year for almost every console on the market, helping to introduce the Dragon Ball Z series to younger generations that never got a chance to see it air on television. .
These games usually do very well in the market. Popular sites such as YouTube have attracted large Dragon Ball Z fan communities over the course of the last few years, and Dragon Ball related videos receive many views. All of these examples showcase the incredible popularity of Dragon Ball Z in many countries of the world
Original author of the manga, Akira Toriyama, held a great deal of respect for the Dragon Ball and Dragon Ball Z animes and those that developed them. Toriyama also admired the fact that the anime managed possessed original stories created by the animation team and stated that he considered the Dragon Ballanime to be equal in importance to the Dragon Ball manga.
Son Goku (孫悟空 Son Gokū), born Kakarot (カカロットKakarotto), is a male Saiyan and the main protagonist of the Dragon Ball metaseries created by Akira Toriyama. Cheerful, tenacious and also a bit naïve, Goku is a Saiyanoriginally sent to Earth as an infant with the mission to destroy it.
However, an accident alters his memory, causing him to grow up pure-hearted and later become Earth's greatest defender, as well as the informal leader of the Dragon Team. Throughout his life, he trains hard and constantly strives to be the greatest warrior possible and to fight stronger opponents, which has kept the Earth and the Universe as a whole safe from destruction many times.
Goku is the spitting image of his father, Bardock, possessing the same unique spiky black hairstyle, dark eyes, and facial features. However, he has softer eyes, kind demeanor, and a lighter pale skin complexion from his mother, Gine. Perhaps Goku's most distinguishing physical characteristic is his spiky black hair. He has 3 bangs hanging to the right of his forehead and 2 bangs hanging to the left.
His hair also stands up in the front with 4 spikes and 3 bangs on the right (however, later his front spikes become 5 and his back spikes become 4). Goku was born with the signature tail of the Universe 7 Saiyans, which was long and prehensile with brown fur. While occasionally having it removed as a child and later regrew to normal, by his late-teens, it was permanently removed by Kami (to prevent him from transforming into a Great Ape so Kami could safely bring back the moon).
As a child at age 12, Goku was rather short, and appeared even younger as some considered him to be much less than 10 years old; people would be rather surprised when they learned his actual age. During the next few years, Goku did not go through any physical changes beyond his muscles becoming more pronounced. By age 15, he began showing noticeable increase in height. By age 18, he had a considerable growth spurt, growing taller than most of his friends and developing a well-built physique.
He is also considered very handsome, as noted by Bulma. His physical changes made him almost indistinguishable from before, and was only recognized by his signature naïve personality and "trademark" hairstyle. By age 25, Goku had another growth spurt, and becoming similar in height to his taller human allies and much more muscular.
Beerus is supporting this Nike jacket. (ビルス Birusu) is the God of Destruction of Universe 7. He is accompanied by his martial arts teacher and attendant, Whis. Beerus' twin brother is Champa, the God of Destruction of Universe 6.
Beerus is the main antagonist of the God of Destruction Beerus Saga but becomes a supporting character in later sagas.