It turns out a lot of Japanese anime shows borrow real life locations as inspiration for their shows, making their Slice of Life genres even more relatable than ever!
For those of you who aren't familiar with anime, Slice of Life refers to a series that depict real life situations. Usually they are coming of age stories of Japanese high school or middle school students, and deal heavily in matters of love. However, there are some really great series that break this particular mold while still remaining true to the genre.
The key thing about most Slice of Life anime is that it is often lighthearted, and tends to embody the better parts of life while still addressing some of the more negative aspects of growing up. These series are often beautiful and this needs some pretty beautiful settings.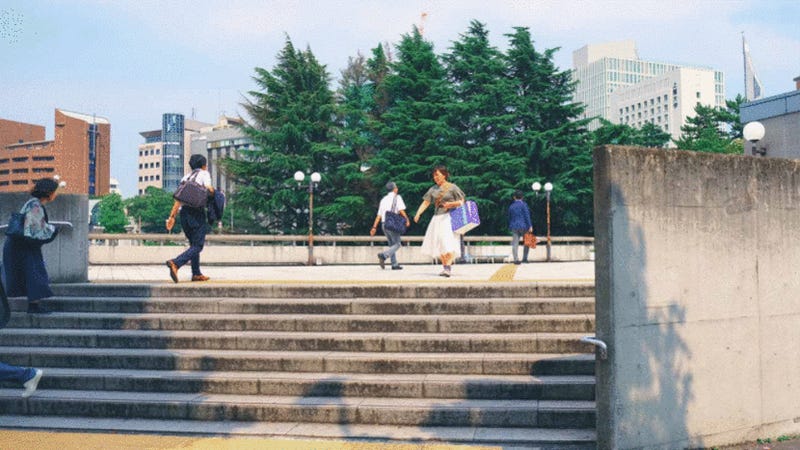 A big part of Your Name takes place in Tokyo. Over on Tofugu.com, Kanae Nakamine visited the real-world locations depicted in the movie.
The resulting comparisons between the anime and real life are fascinating.
Nakamine also created a helpful itinerary in case you want to make a Your Nameseichijunrei (聖地巡礼) or pilgrimage, visiting the places depicted in the hit anime.
Be sure to check Tofugu for more comparisons and info regarding where these Tokyo spots are located.
The artists behind Amanchu! did an amazing job recreating the Izu Peninsula: